23 July 2018, by Mandy Loh
Would you believe it? Less than a year after moving house, we are moving again!
This time, to an entirely different country at the other end of the globe! Yes, my friends, we are relocating to the United States of America!!!
I've always wanted to experience living in another country, but never had the chance before, not even for University overseas exchange. So when Tim's company offered him a transfer to company headquarters in Illinios, I was over the moon!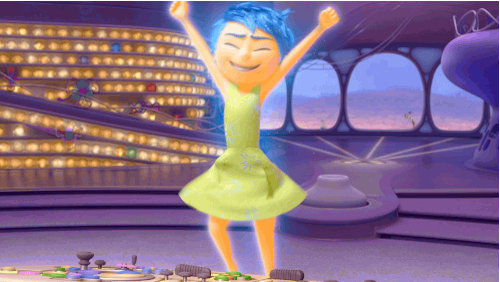 This is going to be such a big adventure for our family! A brand new chapter filled with excitement and joy, tinged with anxiety and sadness. Yep, its a curious mix of emotions! On one hand, I relish the thrill of adventure and look forward to experiencing a different culture and way of life overseas. On the other hand, I'm filled with sadness to have to leave family and friends behind!
*Sigh* But I guess its true what Semisonic said, "Every new beginning comes from some other beginning's end".
TIPS FOR BREAKING THE NEWS TO KIDS ABOUT A BIG MOVE 
One of the things I was quite concerned about, was how to break the relocation news to the kids. Here's what we did:
Break the news at home – While our conversation took place very calmly, positively and smoothly, there is always a chance that children might react negatively to the news. It's best to be in the privacy of your own home to deal with the reactions.
Emphasise the good – talk about why the new place is going to be awesome, giving concrete examples. I told my kids that all their favourite cartoons are from America! That got them excited!
Discuss the impact of the move honestly – in my case, we had JUST moved house less than a year ago. So I talked about how we had initially felt sad to leave our neighbours and playground friends behind. But we soon made lots of new friends in our new neighbourhood. I think it helped to ease their anxiety of change, knowing that they had successfully gone through a similar (albeit much smaller) move and survived!
Patiently answer all their questions – I could see that Cristan was processing the information (whereas Caris just ran off to play!) He asked questions such as "how often will we be able to meet Caitlyn (his BFF cousin)?" and I had to tell him it would not be as often as right now, since America is so far away. But not all the questions were as heart-wrenching. There were also fun ones like "what do they eat in America?" He was delighted that the answer included all his favourite food like mac and cheese, pizza and cheeseburgers!
Make it known that you are available to talk, anytime – Once in a while, I will ask Cristan how he feels about the move, and remind him often that he can talk to me about how he feels, whether it be sadness, anxiety, happiness or excitement. Thankfully, most of the time he replies that he is excited! Guess he's inherited a sense of adventure from Momma!
GETTING READY FOR THE MOVE
Beyond the emotional aspects, there were many pre-move preparations to handle.
First, we had to apply for an L-1 non-immigrant working visa for Tim, and L-2 dependent visas for the rest of us. Thankfully that was easy-peasy because Tim's company has a blanket visa in force for intra-company transfers.
After submitting the visa forms online, it took us about 2 weeks to get an interview slot at the US Embassy, and approval was on-the-spot right after the interview!
Secondly, we had to check out the city that we'll be moving to in the US. As part of the relocation package, Tim and I went on a one-week scouting trip to look for a house and school.
We also settled personal administrative matters like setting up a bank account and applying for social security.
It was my very first couple trip without the kiddos, ever since we had kiddos! And I loved every minute of it! 🙂 Amazingly, the kids did ok without us, and I did ok (ahem…major understatement) without them too! Hahaha…
We were pretty pleased that during the trip, we were able to finalise the rental agreement for a house, nicely refurbished and within walking distance of an elementary school.
Mission accomplished! To celebrate, we had a movie and steak dinner date!
Thirdly, we have to wrap up our lives in Singapore. For example, withdrawing Cristan from Primary School. This was done by submitting a Leave of Absence form, with Tim's letter of overseas transfer as a supporting document. There's also a yearly fee to be paid (quantum depending on school) to keep his place in the school. This is so that he will be able to continue studying in his current school when we are back in Singapore.
FAREWELLS
However, my biggest priority during these final weeks in Singapore has been to meet up with as many friends and relatives as possible.
We even managed to squeeze in a trip to Brunei to catch up with Tim's extended family!
We've still got a calendar chock-full of farewell gatherings in our final week in Singapore. Gotta get our fill of quality time (and local food!) with all our loved ones before we fly off!
I'm sooo gonna miss you, Singapore! My family, my friends, my home!